Welcome to
That Bird Place
Otherwise known as Wind Dancer Aviary
Dedicate to raising happy, healthy fids.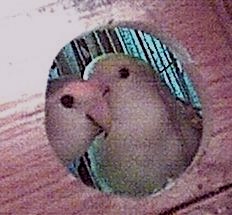 We raise Moustache Parakeets, Sun Conures, Green Cheek Conures, Cockatiels, Peach Faced Lovebirds with a strong violet line, Pacific Parrotlets [green, yellow, blue, fallow, white], Bourkes Parakeets, and Ringneck Doves. We do, from time to time, buy larger parrot babies out of the nest that may be available.
Located in the rolling hills of North Eastern Pennsylvania
Enter our Index Link Page For what's available and other information.