These are updated pictures of
Jay Jay, sent to us in Sept. 2004
We are still working on this page so if the pictures aren't working, come back in a day or so....thanks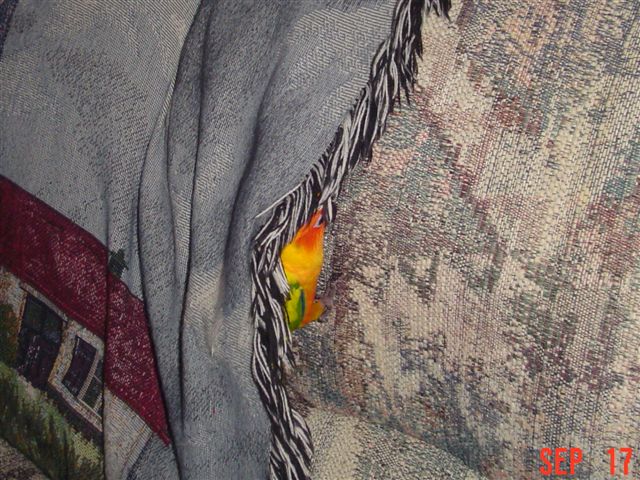 Playing hide and seek!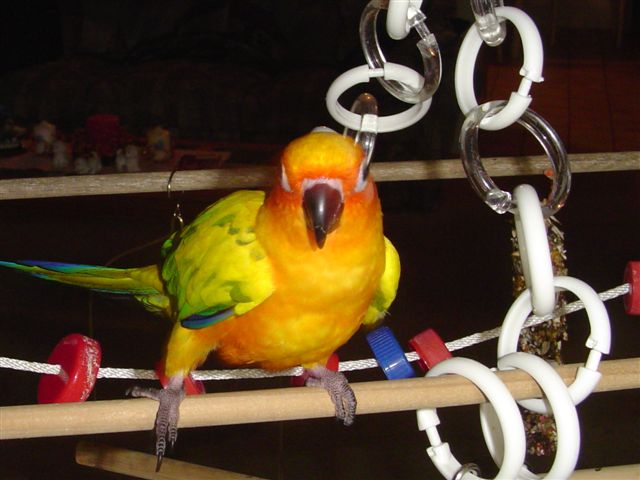 I've seen this look on her mom, Cleo!
This is Blaze!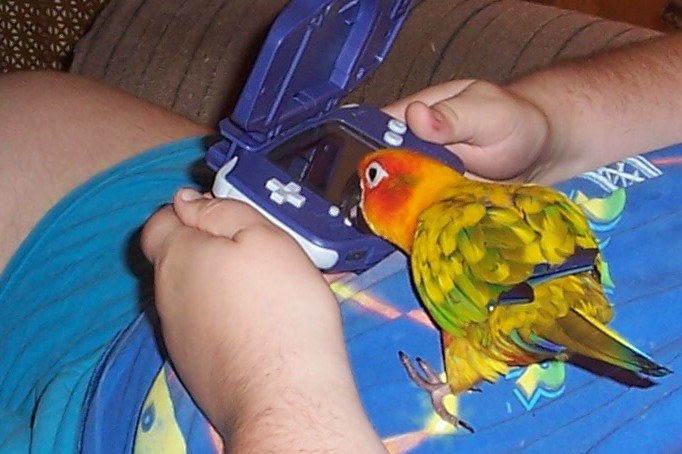 Apparently he loves Gameboy!
Blaze is a few months older than Jay Jay. He would be a clutchmate to our sweetie, Frog.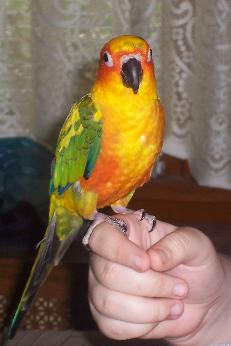 Blaze

Our Sun Conures are our most sought after avian pet......

Click your BACK button to return to previous page....