CAGES
These cages are used, but have been kept clean and would be great for smaller birds, Cockatiels, Lovebirds, Budgies, and even small Conures.
[These are not the actual cages, but a display picture [s].
We have a couple of these in white. They have one main door and two food dish doors. They can be stacked, but I would not recommend stacking them.
30"X16"X16"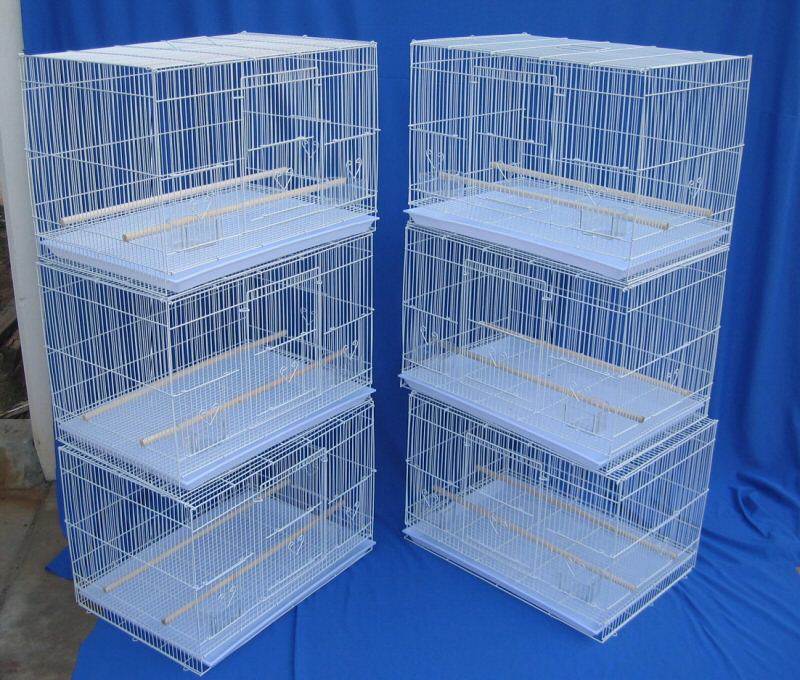 We have a few of these available, but in BLACK. They have two sets of doors with a divider panel that goes in the middle- making it is double cage. They are great for introducing one bird to another.
The divider can be taken out and used as one cage.
I would not recommend using the double cages for a long term.
30"X16"X16"